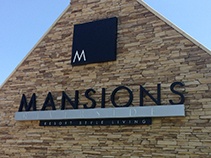 Our due diligence service list includes (and is not limited) to the following:
Unit by Unit Inspection - Elevate ROI walks 100% of the units while filling out a digital inspection form, allowing us to prepare in real time a report that will identify the capital needs required on the unit interiors. These items might include things like replacement of floor coverings, HVAC, appliances, doors, security locks, mold damage, etc. We also inspect exterior items like siding, roofs, water damage, termite damage, sidewalk repairs and any other issue that may present a problem for the buyer.
Market Survey - we will complete a detailed digital market survey for an asset being acquired. The market survey will include properties that are most "comparable or similar" to your property and will allow us to recommend market rates based on the demographic and the comparable marketplace.
Detailed Operating Budget - Elevate ROI will also prepare a detailed operating budget for your community.
Lease Audit - We will prepare a lease audit team to identify any differences that exist between the rent roll and leases associated with the property. This "lease audit" also analyzes discrepancies that could exist between the leases and rent roll as it relate to security deposits.
Construction or Capital Expenditure Budget - Elevate ROI has assembled a team of experienced multifamily centric vendors and contractors that will assist in performing the due diligence for the purpose of helping us build your capital expense budget.