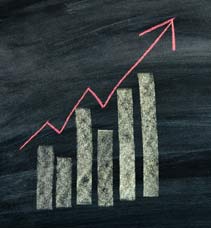 Elevate ROI is a privately held Dallas, Texas based boutique full service property management firm focused on management of multi-family assets, due diligence for acquisition and disposition, consulting & management services for new development, and finance. Elevate ROI is a HUD approved property management firm.
Elevate ROI provides a range of professional services including:
Multi-family Property Management
Acquisition and Disposition of Multi-family Assets
Development of Multi-family Projects
Elevate ROI's portfolio consists of company owned and third-party assets in markets in Texas and Oklahoma. Our success is a result of our boots on the ground approach to property management. Simply put, we manage each property as if it were our own. We are a service oriented, budget conscious company.
We provide hands on supervision to each community including weekly site visits by corporate personnel. This ensures effective marketing and leasing, cost control, policy and procedure compliance, minimizes liability exposure, and that the asset is clean and well maintained.
The company is led by a seasoned executive team with experience that encompasses the full spectrum of institutional quality multi-family asset management. You will not find a more results driven firm.
Elevate ROI's team has managed over 10,000 units with leading multi-family groups. The team has a proven track record of success building value for partners.
Elevate ROI's objective is to create wealth for investors through strong cash flow generation. We customize our approach to each asset based on the owner's goals and objectives and the needs of every property. We shop vendors, compare prices and obtain multiple bids for all projects. We review all purchasing decisions thoughtfully and our efforts translate into elevated returns on investment.