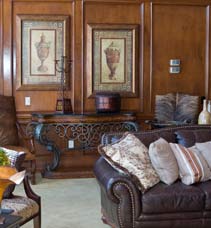 Adding Value to Institutional Real Estate Investment Strategies
Elevate ROI follows a disciplined, institutional approach to multi-family property management and investment strategies. The company provides partners and clients with professional property management services that are based institutional investment plans which can be broken down into core (+), value added and opportunistic strategies.
Core Plus: This is a moderate risk/moderate return strategy generally focused on core A class properties. Some of these properties may require some form of enhancement or value-added element.
Value Added: This is a medium-to-high risk/medium-to-high return strategy. It involves buying a property, improving it in some way, and selling it at an opportune time for a gain. Properties are considered value added when they exhibit management or operational problems, require physical improvement, and/or suffer from capital constraints.
Opportunistic: This is a high risk/high return strategy. The multi-family properties will require a high degree of enhancement. This may also involve investments in multi-family development. Investments are tactical.
Elevate and Accelerate Your Return On Investment
By working closely with our partners, Elevate ROI's objective is to add value to our clients' assets and to create wealth for investors and shareholders. This is achieved through strong cash flow generation, resulting from developing and executing a disciplined property management plan that focuses on competitive advantages and economical operations.