Seasoned Executive Team - Patty leads a seasoned executive team with experience across all facets of quality multifamily asset management including: property management, acquisitions, dispositions, operations, maintenance, marketing, leasing services, training, ancillary income, financing, budgeting, legal and detailed reporting to investors and partners. The team collectively has 118 years of management experience including operational, financial and regulatory oversight of more than 10,000 + units on behalf of leading multi-family groups and institutional investors. The company is currently focused on select engagements in the primary markets in Texas and Oklahoma. In Texas, the company's growth is concentrated in Dallas Fort-Worth. In Oklahoma, Elevate is active in Tulsa.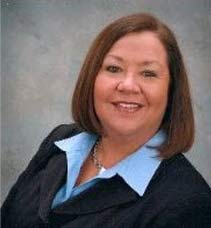 Patty Crowder
President
Patty joined Elevate ROI LLC as a Regional Vice President in August 2011, and was promoted to President in November 2011.
Patty has more than 25 years experience in residential property management and has successfully managed new construction, adaptive re-use, rehabilitation developments, and mixed-use property types. She has held positions with IBEX Capital Group, Post Properties, ING Clarion, Metropolitan Properties of America, Unified Housing Foundation, and Stonemark Management. Patty's success is attributed to many years of experience in investment real estate, a hands-on management approach, and her ability to remain flexible to the ever changing needs of residents, employees, and clients.
Patty obtained her knowledge of tax credit and HUD from her position at Unified Housing Foundation; a Dallas based non-profit organization which provides housing for low and moderate income individuals and families.
Patty graduated from Bryant and Stratton College in Buffalo, New York. She has successfully completed all courses required for her CAPS designation. Patty is a member of the National Apartment Association, Dallas Apartment Association, and Tulsa Apartment Association.